New trainees for a new year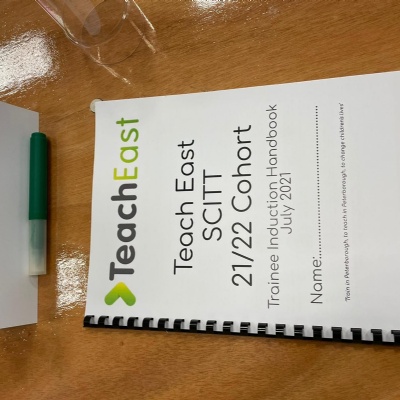 It was a pleasure to welcome the latest cohort of Teach East trainees for two days of Induction at the end of August 2021.
In order to ensure a smooth start to what can be a challenging career we want to equip our trainees with as much information and support as we can before they set foot in their classrooms for the first time. During a three-day Induction period (one day in July, two in August), trainees were introduced to key facets of teaching as a profession, including the statutory frameworks and responsibilities that govern what we do, and the thinking and research behind current pedagogical practice.
We encourage trainees to start working with their mentors over the Summer to establish those positive working relationships and 'hit the ground running' in September during INSET days in their new settings.
Various members of the Teach East staff showed their dedication by attending and supporting the days during the holidays, and the atmosphere was one of eagerness and positivity; long may that continue!